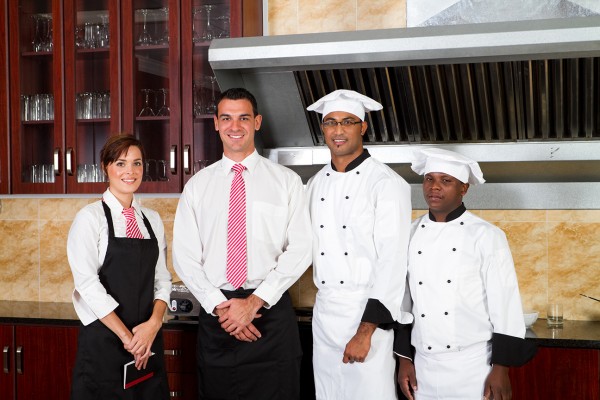 Overview
The Food Service Manager Employee Health Project is a unique educational intervention designed to educate retail food facility managers about food safety and employee health. The project was developed to address gaps in food safety knowledge and promote awareness of California Retail Food Code regulations pertaining to employee health. CEIP received funding through the Patient Protection and Affordable Care Act (PPACA) to design and conduct a pilot intervention, which took place in 2011-2012. Intervention materials were piloted by environmental health specialists at ninety randomly selected food facilities from the Alameda County Department of Environmental Health and the City of Berkeley Department of Health, Housing and Community Services, Division of Environmental Health. The results of the intervention were summarized and presented at the California Conference of Directors of Environmental Health Annual Meeting in 2012 and the Bay Area Food Technical Advisory Committee quarterly meeting in 2013. A toolkit of educational materials was developed based on feedback from both inspectors and retail food facility managers.
The Toolkit
Toolkit materials use an "oral culture learner" approach (adapted from the FDA) and are presented in a visual format with relatable stories. Toolkit materials are available in English and Spanish and are comprised of the following:
Training Module 1: Educational brochure
Training Modules 2, 3, and 4: Storyboards and posters with key employee health messages
Training Module 5: Hand wash demonstration and evaluation
Training Module 6: Program evaluation metrics (optional materials)
Download the Toolkit (8MB) (Click here for downloading instructions)
A higher resolution toolkit for professional printing is available on CD by request. Please contact us for information.
Contact
Ashley Williamson, MPH
Email: toolkit@ceip.us